PEDESTRIAN Magazine Shirt
2021
Illustrations for
promotional tee shirt
and cover page of the map for
PEDESTRIAN x SNS Manhattan Warm Up
PEDESTRIAN
is the practice of Alex Wolfe, a writer and designer based in New York City. His work finds value in the people, routines, and connections made as a result of moving throughout one's everyday surroundings. In other words, it is for people who like to walk and move.
Support Alex by subscribing to his
newsletter
and
Patreon
, you won't be disappointed.
Photos from SNS Manhattan Warmup shot by
Kalil Justin
.
tags:
Illustration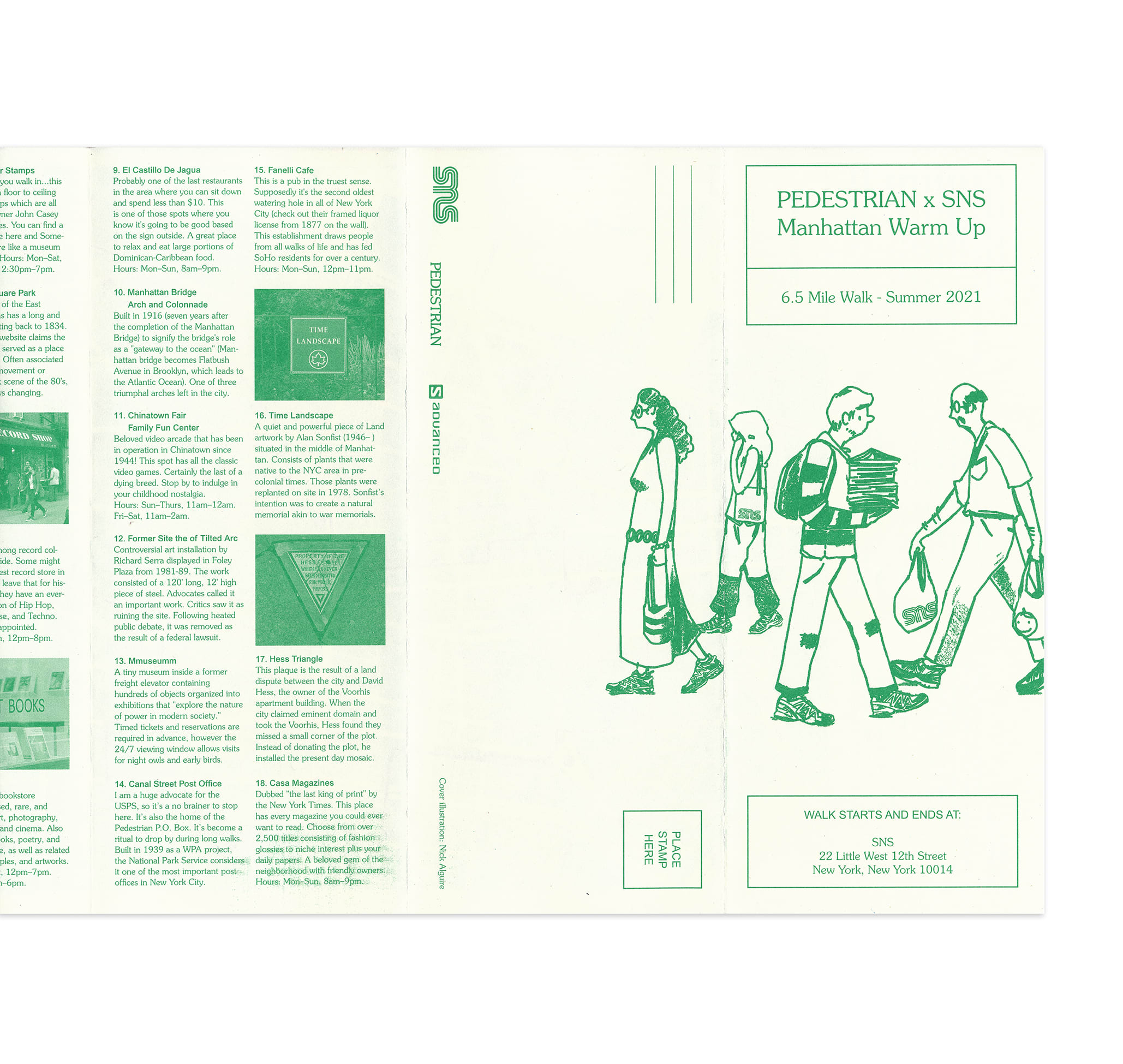 T-shirt, SNS Map/Guide, and photos from SNS Manhattan Warmup (above)
---
Initial illustrations (below)